VITALAS at CeBIT09, Hannover, Germany, 6th - 8th March 2009
VITALAS prototype has been presented during the CeBIT, the world's largest and most renowned trade fair for the world of IT and telecommunications, on Fraunhofer booth.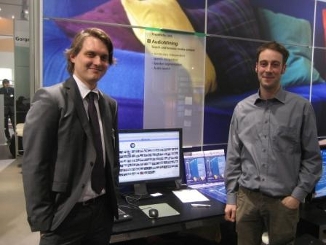 Visitors discovered the latest version of VITALAS integrated demonstrator, and had the opportunity to express their expectations concerning the possible Exploitation avenues of VITALAS prototype.
Do the same and show your interest in our new Multimedia Search Engine!
Particpate by completing the online Feedback questionnaire--it will take no more than 5 minutes. Thank you!