VITALAS at "ICT 2008" event, 25-27 November, Lyon, France
VITALAS project presented its first multimedia search engine prototype during one of the largest research events in Europe in 2008: the "ICT 2008" event, organised by the Information Society and media Directorate-General in conjunction with the French Ministry of Higher Education and Research, and with the Ministry of Economy, Industry and Employment.
The event hosted leading visionaries from academia and industry and addressed topics as diverse as Europe's role in shaping the future internet, ICT's contribution to advancing the sustainability agenda and alternative research paths for future ICT components and systems.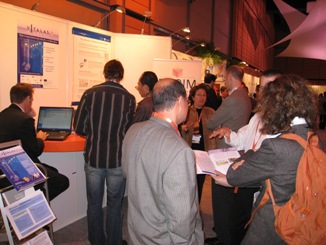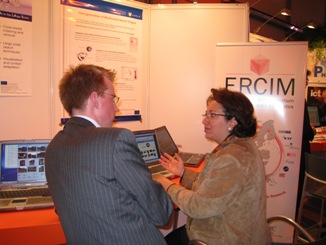 At this occasion, the November 2008 issue of eStrategies Europe Magazine (Vol 2 No 4 pp.84-85), has been distributed to visitors, who could read an article related to VITALAS, entitled " The search goes on for more efficient retrieval methods ".